You may occasionally want to remove a workout from an athlete's history. Maybe they left partway through practice, or you don't want the metrics used for Focus or Load Monitoring calculations. It's simple to delete it, here's how.
First, open the workout detail view for the workout you'd like to delete. To do so, you will either:
Click on an athlete's name from the workout card in your dashboard feed
Select the swimmer from the Users list in the left-hand menu, then select the workout from the athlete's dashboard workout feed
Once you are in the detailed workout view, follow these steps:
Click on the edit icon (pencil) for the workout
Click Delete Workout
Confirm the deletion by clicking the Delete button
Here's a GIF showing you how to delete a workout once you have that workout open.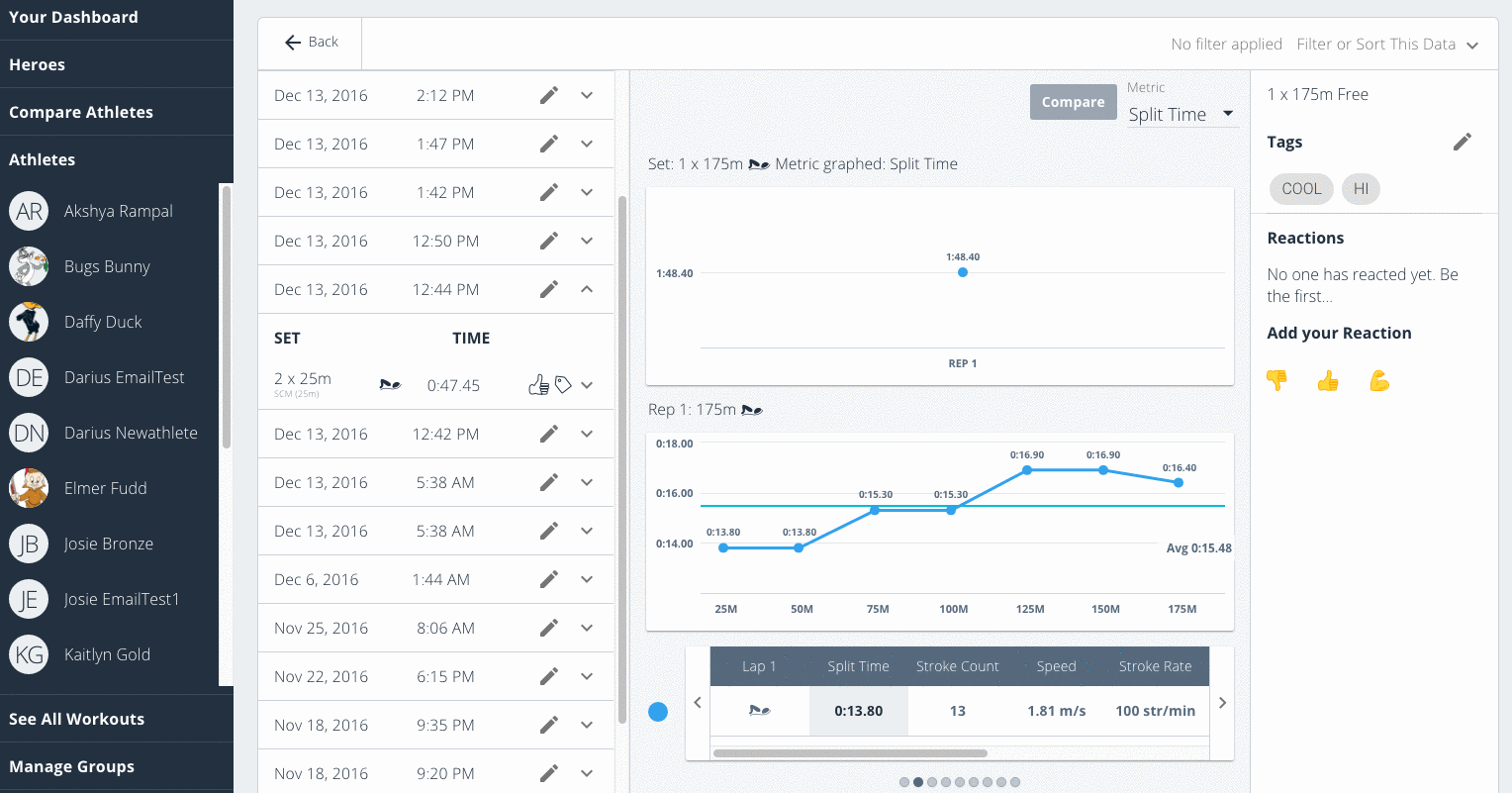 Notes:
The ability to delete a workout is limited to coaches — swimmers can't delete workouts
Once a workout is deleted it is permanently removed, it cannot be recovered
Deleting workouts is not possible on the TritonWear mobile app yet. Please log in to TritonWear from your computer, or use the TritonWear tablet app to do so.