Your Team Hub is where you can see your teams, your teammates, and manage your teams.
You can only access the Teams Hub from a browser on your computer or laptop, or from the TritonWear app on a tablet. You may access a single team on mobile by setting it as your default home view in your settings. For more on what you can see using different devices, check out this infographic.
How to Navigate your Team Hub
After your initial registration, you will begin as a solo swimmer and have an empty Teams page as seen below.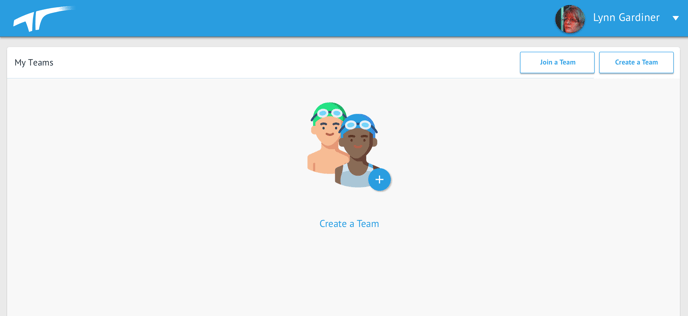 To be on a team you must either create a team or join a team. From this Team settings page you can click on a specific team to enter that team's Team Hub. Below you can see an example of a Team settings page with multiple team memberships.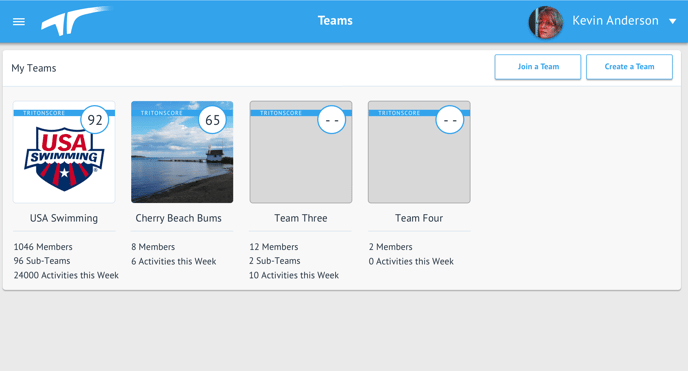 Inside each specific Team's Hub, you will have access to the results of all swimmers who have shared their data with you, according to your assigned role in that team and their privacy settings. Teams with multi-layered structures will allow you to toggle through different levels on the menu on the left, seen below. The below image is an example of your Team Hub when you are looking at your Team Activity Feed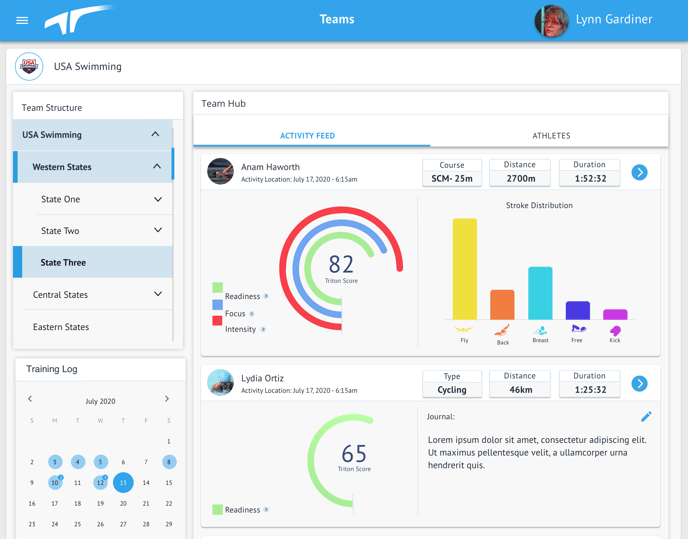 You can also select the Athletes tab to view a list of all other athletes on the team.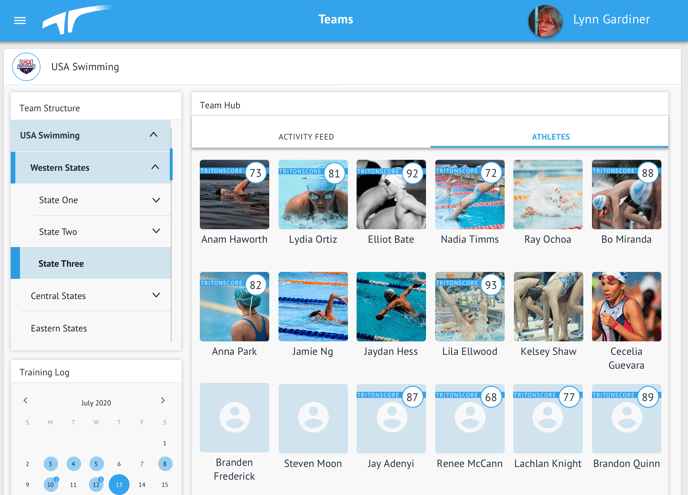 If you have an Admin or Coach role on this team you will have access to two options that other team members won't have: Manage Members, Create Team (within a team). You can see them near the top right of the screen below.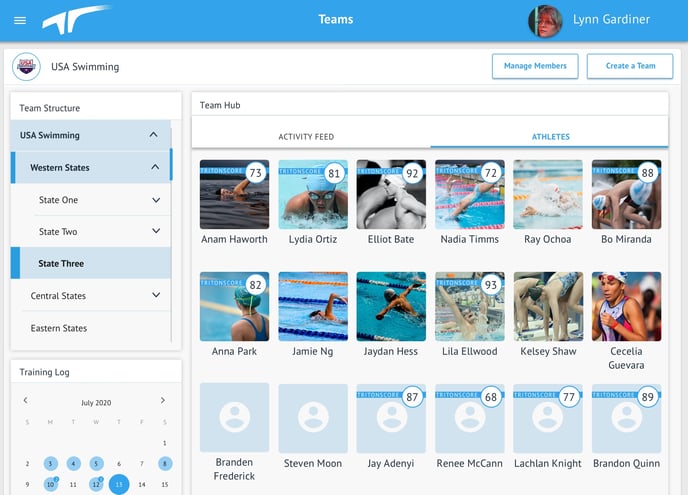 The Calendar on the bottom left of your Team Hub will allow you to filter the Activities displayed on your Team Activity Feed by the specific date selected. Dates with Activities to display are highlighted by a light blue circle.