There are several ways you can edit and manage the teams you have created, its members, and units.
You can only access the Teams section from a browser on your computer or laptop, or from the TritonWear app on a tablet. You may access a single team on mobile by setting it as your default home view in your settings. For more on what you can see using different devices, check out this infographic.
To Manage a Team you must have an Admin or Coach Role within that organization. If you have one of these two roles, then within any specific Team Hub you will have a Manage Members button near the top right of the screen. Make sure you are on the correct team and sub-team you want to manage in your Team Structure and Hierarchy before entering your Manage Members options. You can select different sub-teams within teams in the left-hand menu above the calendar. Your currently selected team will display above your Activity Feed tab.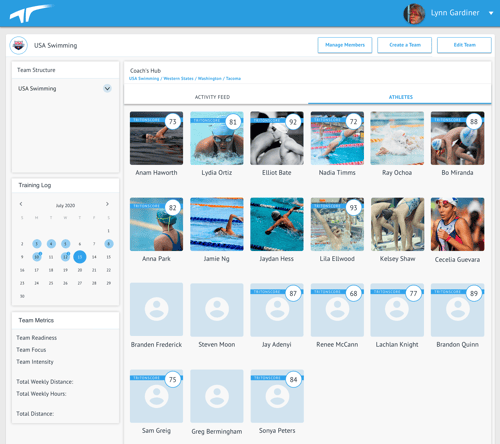 By entering the Manage Teams section you can control the following options:
Add Members, Remove Members, and Assign Roles. Here you will also be able to view the status of your invitations in the bottom left section. You'll see a list of pending invitations that have not yet been accepted and can cancel or resend these invitations at any time.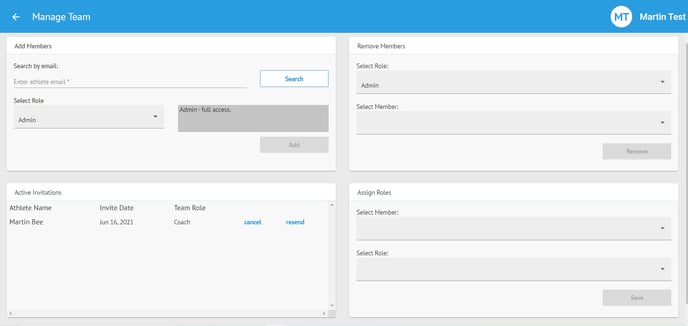 Add Members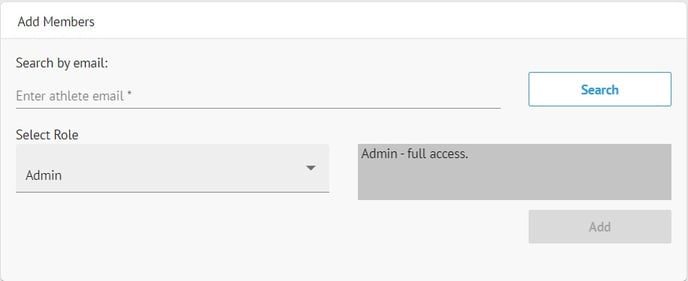 Here you can enter the email of a person you'd like to add to this team. At the same time you can select which role they should have within the team. Once you have entered their email you should check if they are already registered or not by pressing Search. If they are already registered you will see the message below: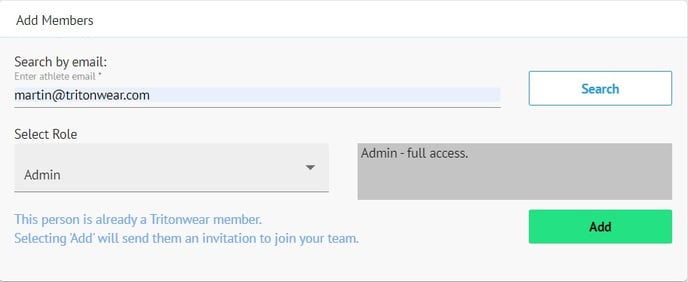 By pressing Add this will trigger a popup notification on their mobile or tablet where they have the app installed. They must click on this notification to join your team. If they miss it you will have to resend it from your pending invitations list (instructions below).
If the person you want to add has not yet registered you will see the message below: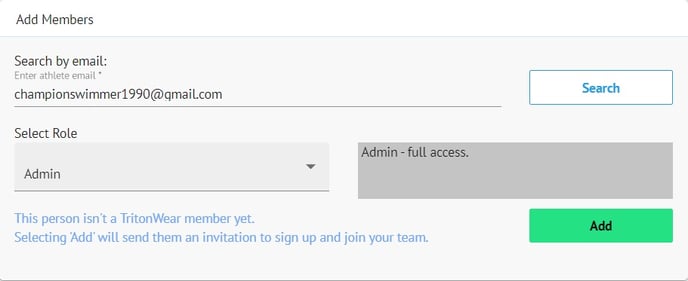 By pressing Add will send them an email informing them of your interest and asking them to register and download the app.
Note: Registering from an invite email does not automatically accept the invitation. Each user must return to the original email and click accept again from a web browser, or you can resend the invitation to trigger a new email and push notification (if they have installed the app and are signed in). Only after the user has clicked accept after they have verified their account will they become a member of your team and the active invitation will clear from this list.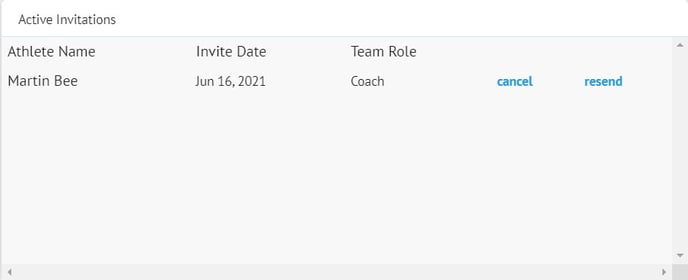 Once they accept you will be notified with a push notification as well.

Remove Members
To remove a member from your team simply select the name of a team member from the drop-down menu and press Remove. Coaches can remove Athletes, other Coaches, and Support Staff but not Admins.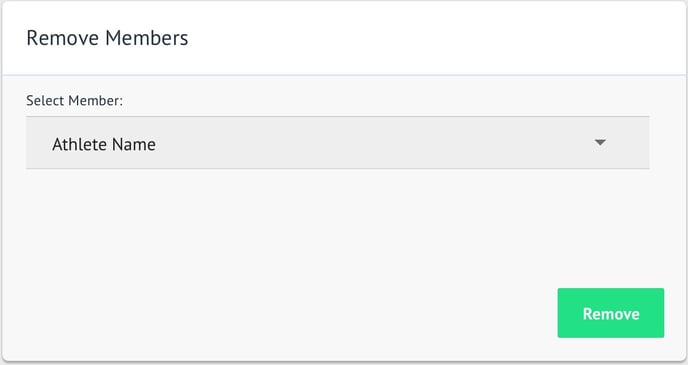 Please note team members can also leave teams voluntarily through their User Permissions in their Settings.
Assign Roles
Here you can choose to assign the role of Admin, Coach, Athlete and Support staff to any person already on your team. Simply select the team member's name and then the appropriate role you wish to apply and press Save.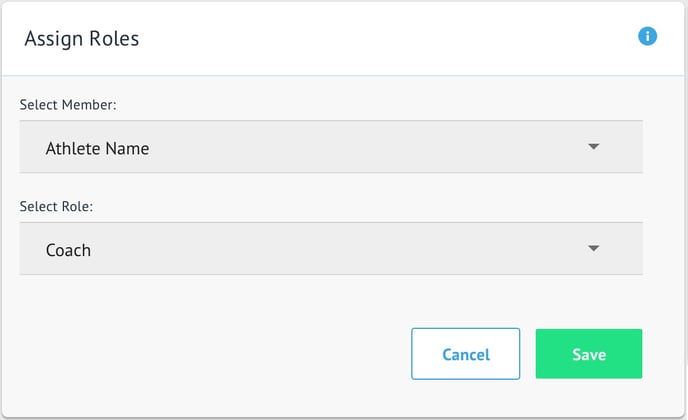 There is a more detailed breakdown of every role but in general, here are some main points to keep in mind:
Athletes can only view the results of other team members who have chosen to share their data in that specific team. They have no team management permissions.
Coaches have permission to view all results and scores for all members on teams they have specifically been added to as Coaches. They have team management permissions but cannot remove or edit the role of team Admins that are on higher levels within the Team Hierarchy.
The Admin role is the most powerful as it is not limited to the teams it is directly invited to, but can also view all results for Subteams downstream in the Team Structure and Hierarchy.
The Support role is designed for those who wish to be able to monitor the team but do not plan on managing the team or running Live Activities with the team, such as club administrators, doctors, or associates.