Here's an easy way to end the workout for one particular swimmer without ending the entire Live Activity.
You may have a scenario where one of the swimmers needs to leave before the end of the session and you want to end their Live Activity while the rest continue on. This is currently only available on Tablet, as mobile is designed for smaller sessions of 1-4 athletes.
You must find the tile for that individual swimmer and click on their options

(highlighted in red in the image below). Select Stop workout (in the popup menu highlighted in blue). This will end the workout for an individual without affecting the others.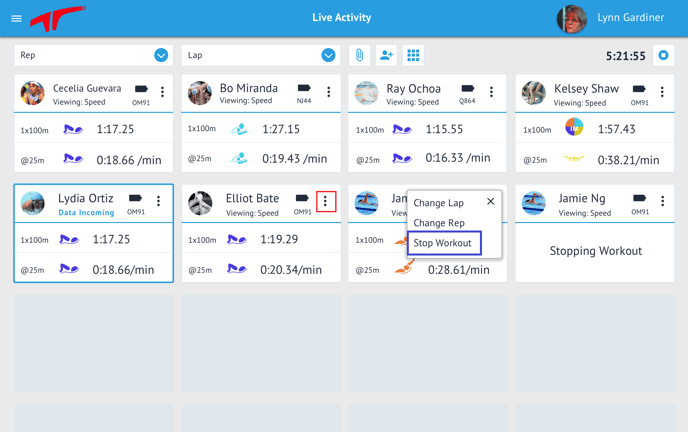 That athlete's tile will disappear once it has sent all it's data to your device.