A thorough description of the steps required to successfully start a new workout and track training using TritonWear in the pool.
1. Turn on your Triton Connect and Triton units.
2. Enable Bluetooth on your iPad (located in the Settings).
3. Place your Triton Connect in a high and open area, in sight of the Triton units while they're in the pool. See the ideal layout below.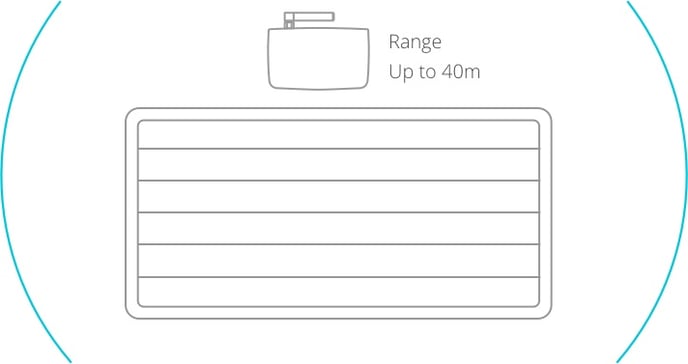 4. Log in to TritonWear Live on your iPad and follow the steps to start a new workout.
5. When the lights on the Triton Connect turn red, it means it is connected to your tablet.
Tip: If you are having trouble connecting your tablet to the Triton Connect, go to the Settings page from the main screen and rescan for devices in the Connectivity section.

6. When a Triton unit is turned on, it will automatically try to pair with your Triton Connect. When the lights on the Triton unit turn red, it means it has successfully done so.
7. Next you'll need to pair each Triton unit with one of your swimmers on the athlete pairing screen. Repeat this step for each Triton unit you want to use during the workout.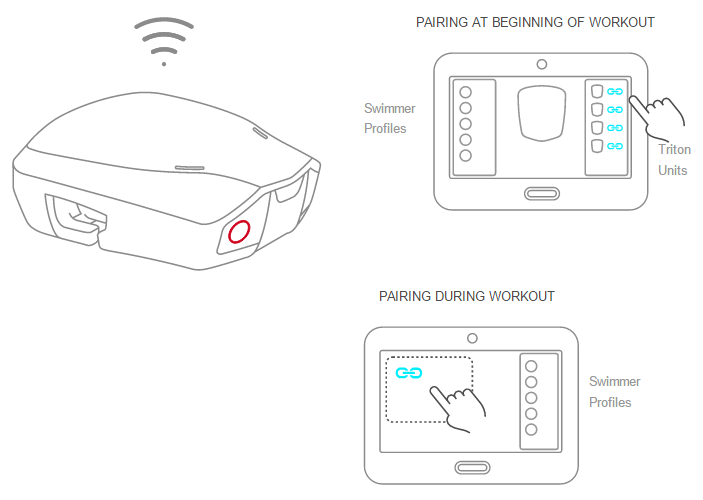 7. Begin your workout!
For a detailed account of how the TritonWear system works, watch this webinar: