Workout ratings are the key to your Triton Score, but they can be elusive in the new update. Have no fear; there is another way (or 3).
If you've been struggling to enter workout ratings lately, we see you and want to share a few ways you can get around it.
Option 1: from a push notification
When you get a push notification asking you to enter your workout rating, click on it BUT close the window that opens immediately. Tap the home icon to go to your activities page, where you can enter your workout rating for each activity.
NOTE: you cannot enter workout ratings from a team's activity feed. You can only see these from your personal activity feed.
Option 2: from your activity feed
When you open the app, you're on your home screen, which, if the toggle at the top is set to myself will show you all of your activities. Any activities you haven't rated will show the card view below, with the option to rate the activity. Slide the dot to indicate how hard it felt, check yes or no to new injuries, and hit save!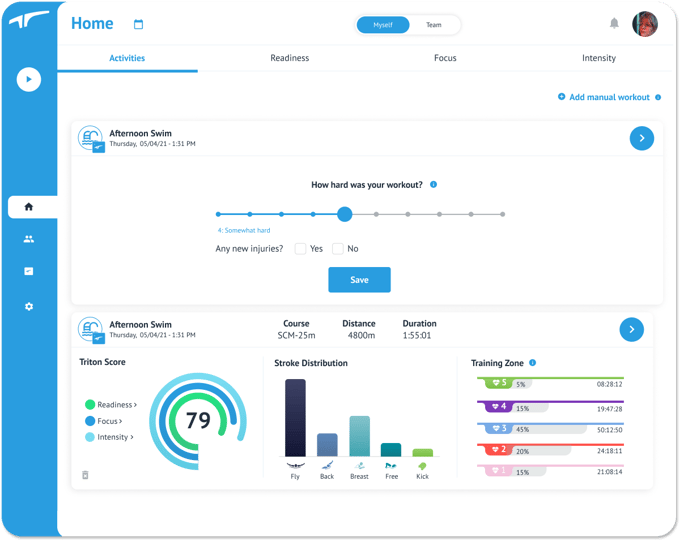 Option 3: Skip rating entirely (for now)
If you're not interested in the other options, simply tap the gear icon, select preferences and temporarily choose to always skip the workout rating.