TritonWear Live and Insights now support 7 different languages including English, French, Spanish, German, Italian, Japanese, Portuguese, Mandarin.
Selecting a Language on TritonWear Insights
1. Invite Process
When a coach sends invites to other coaches and athletes on the team, they will select the language in which the email invite will be sent.
To set language when inviting a coach:
On TritonWear Insights, go to Team & Licenses and scroll down to the Coaches section
Enter coach's email and select language on the dropdown
Click Invite Coach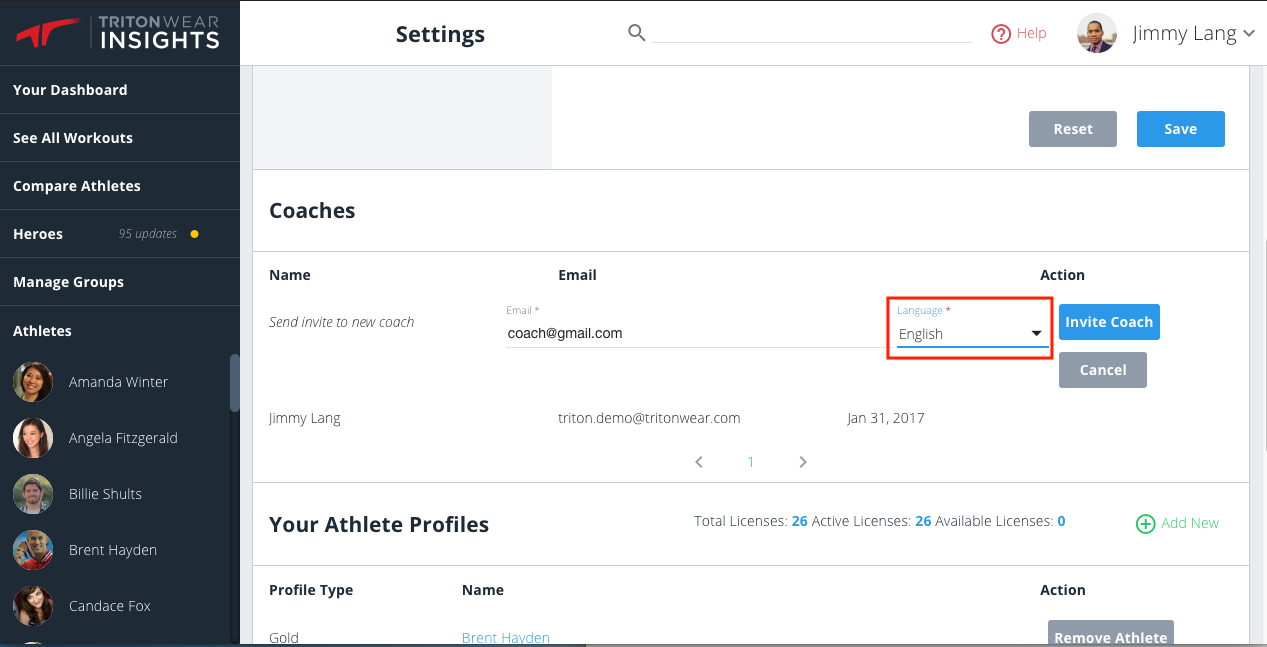 To set a language when inviting an athlete:
On TritonWear Insights, go to Team & Licenses and scroll down to Your Athlete Profiles
Enter athlete's Profile Type and email address.
Click Invite Athlete
On the pop-up, enter Athlete's first and last name, and select language on the dropdown.
Click Submit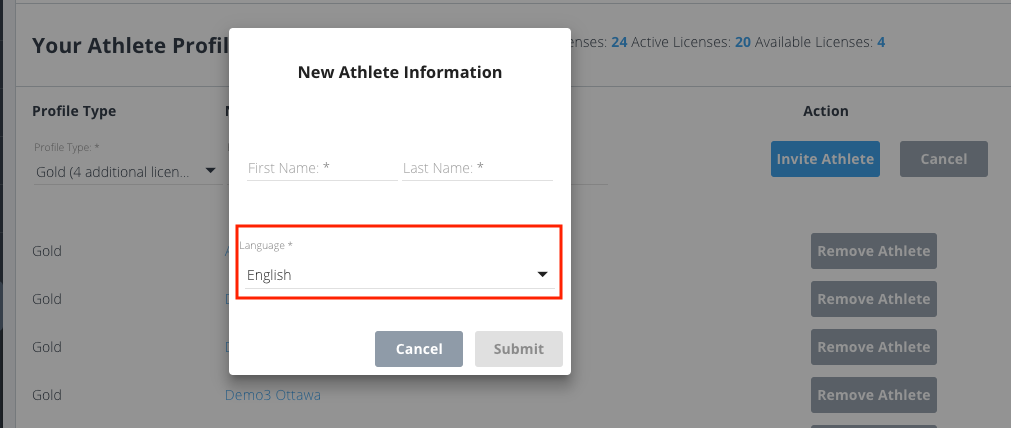 2. Coach/ Athlete Personal Profile
Language is set at an individual level. Once a coach or athlete receives the email invite and registers their account, they can set their preferred language.
To change language settings:
On TritonWear Insights, go to Profile & Preferences
Select preferred language on the dropdown labelled Language
Click Save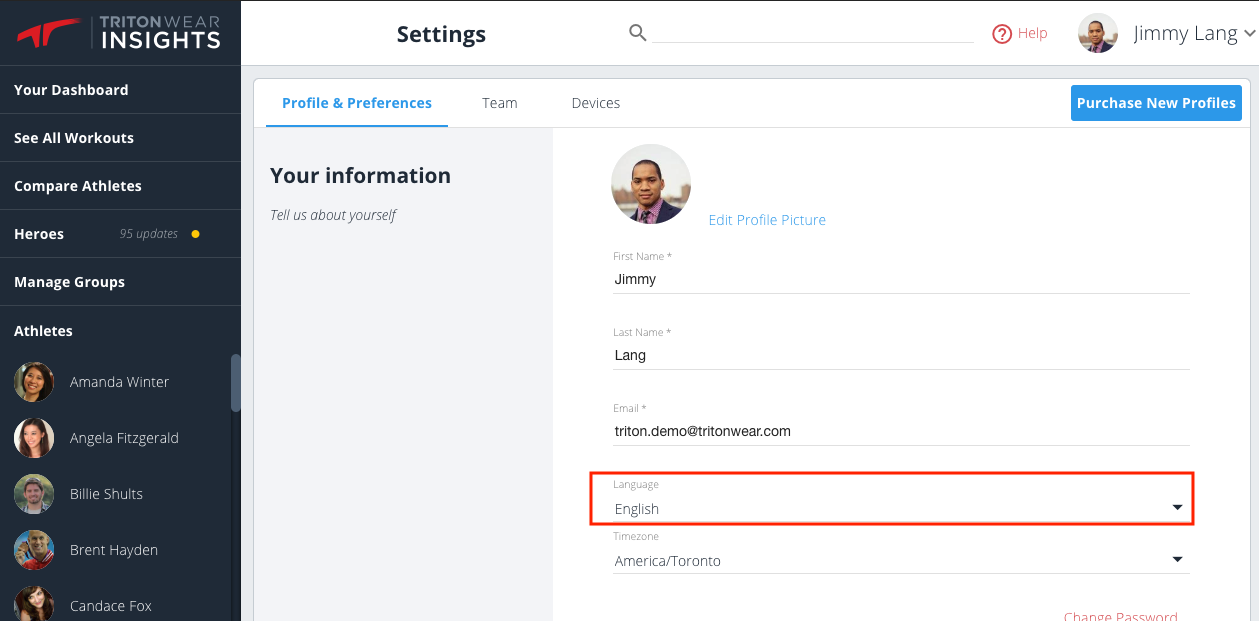 Language settings can be changed at any time.
3. TritonWear Insights Login Page
On the TritonWear Insights login page, users can select their preferred language along the bottom of the browser.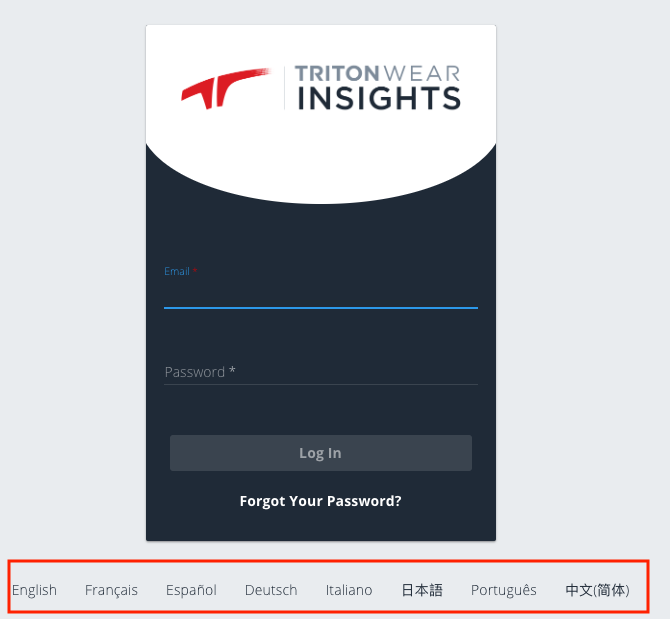 If a language has been set
The language previously set on Insights will be the default language.
Selecting a language on the login page will only affect that page. Logging in will reset language to the default setting.
If no language has ever been set
Selecting a language from the bottom of the browser and then logging in to Insights will set the default language moving forward.
Language settings selected on Insights will be applied to TritonWear Live, but these settings can also be modified on Live. Learn how to set language on Live here.