TritonWear Live and Insights now support 7 different languages including English, French, Spanish, German, Italian, Japanese, Portuguese, Mandarin.
Language settings selected during the invite process or on Insights will be applied to TritonWear Live, but these settings can also be modified on Live.
To Set a Language on TritonWear Live
Go to the Settings page
Tap on the dropdown labelled Language and select preferred language.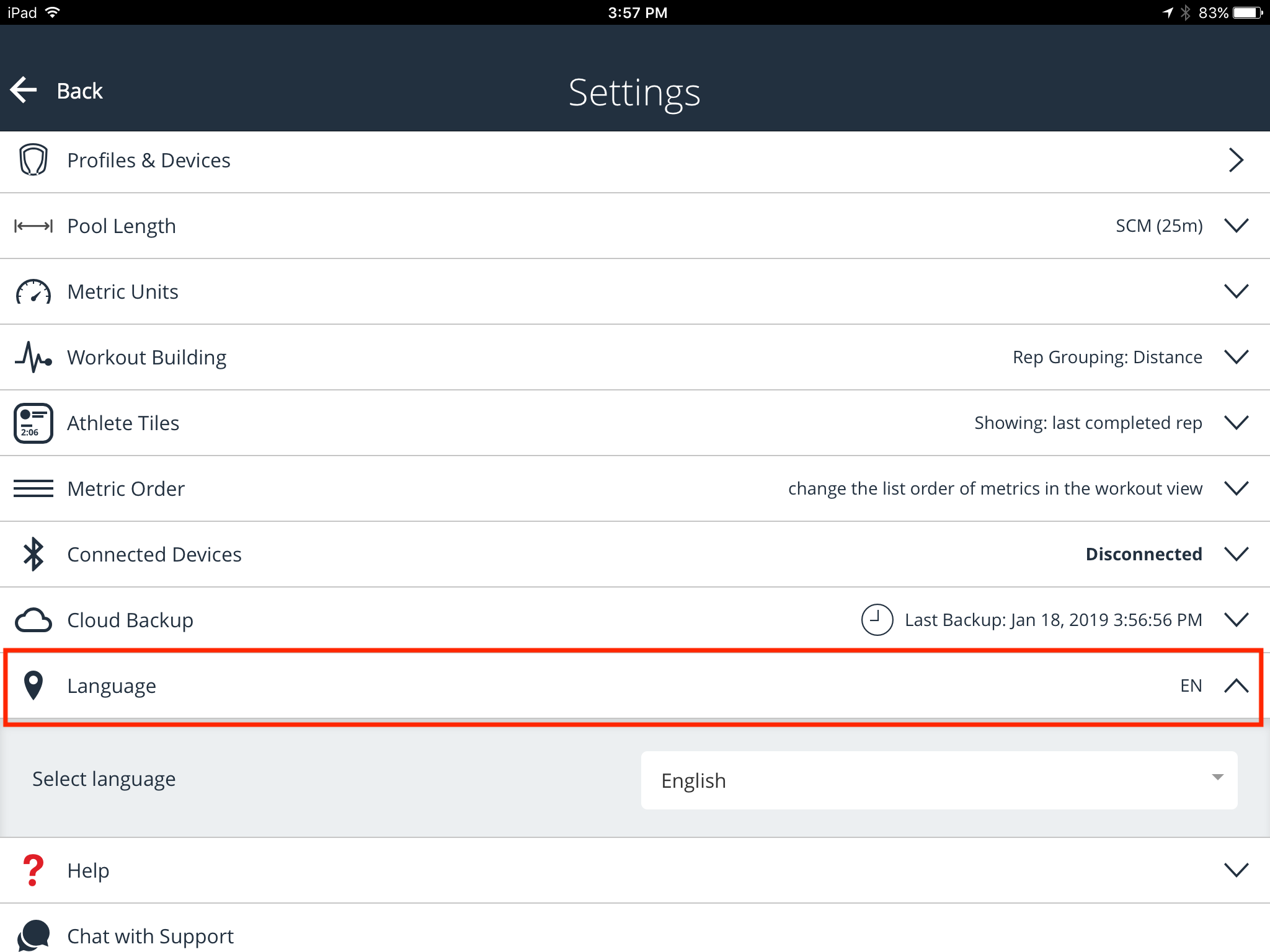 To set language through TritonWear Insights, check out this post.