To begin, tap Start Motion Analysis in TritonWear Live.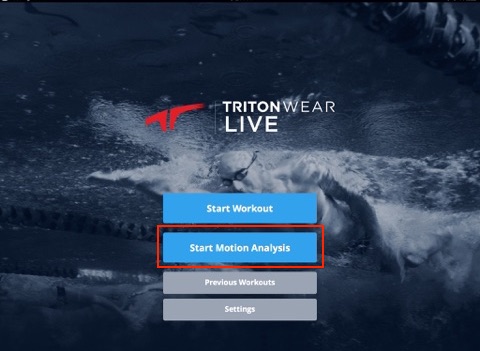 Then select your Connect, set your pool length, and pair your swimmers to their Triton Units as usual.
Select your first swimmer to open the video capture view.
Start recording the swimmer, but before they start swimming ask them to tap the unit twice. This will be required to analyze the session later.

When you stop the recording, you'll see your video, and have two options:
Retake will delete the recording and return to video capture
Use Video will automatically start uploading the video, and return to athlete selection, so you can start your next capture.

A couple notes:
Pair all swimmers using Motion Analysis for a session before you start - no one can be added once you start the session
Make sure to keep the swimmer's entire body in the frame while recording