TritonWear Live saves previous pairings and connects athletes automatically when the unit is turned on. You can update this pairing if an athlete will be using a different unit for the session.
Updating pairing before a workout:
On the pairing screen, connected Triton units and athletes will appear on the right side of the screen. Unit numbers, which you can find at the back of each unit, will be below the swimmer's name.
Tap the link icon beside the swimmer's name. This will display a list of your swimmers
Select the swimmer using the corresponding Triton unit by tapping on their name, to finish updating pairing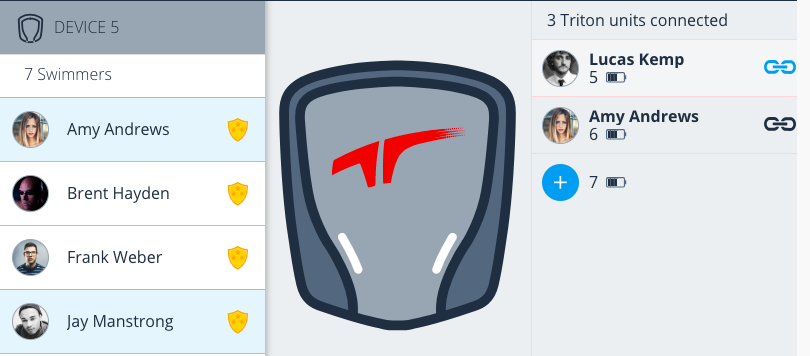 Updating pairing during workout:
Tap Menu at the top right corner of the athlete's tile.
Tap Change Athlete. And select the new swimmer from the list that will be displayed on the right side of your screen. If you have Training Groups set up, you can filter the list by group.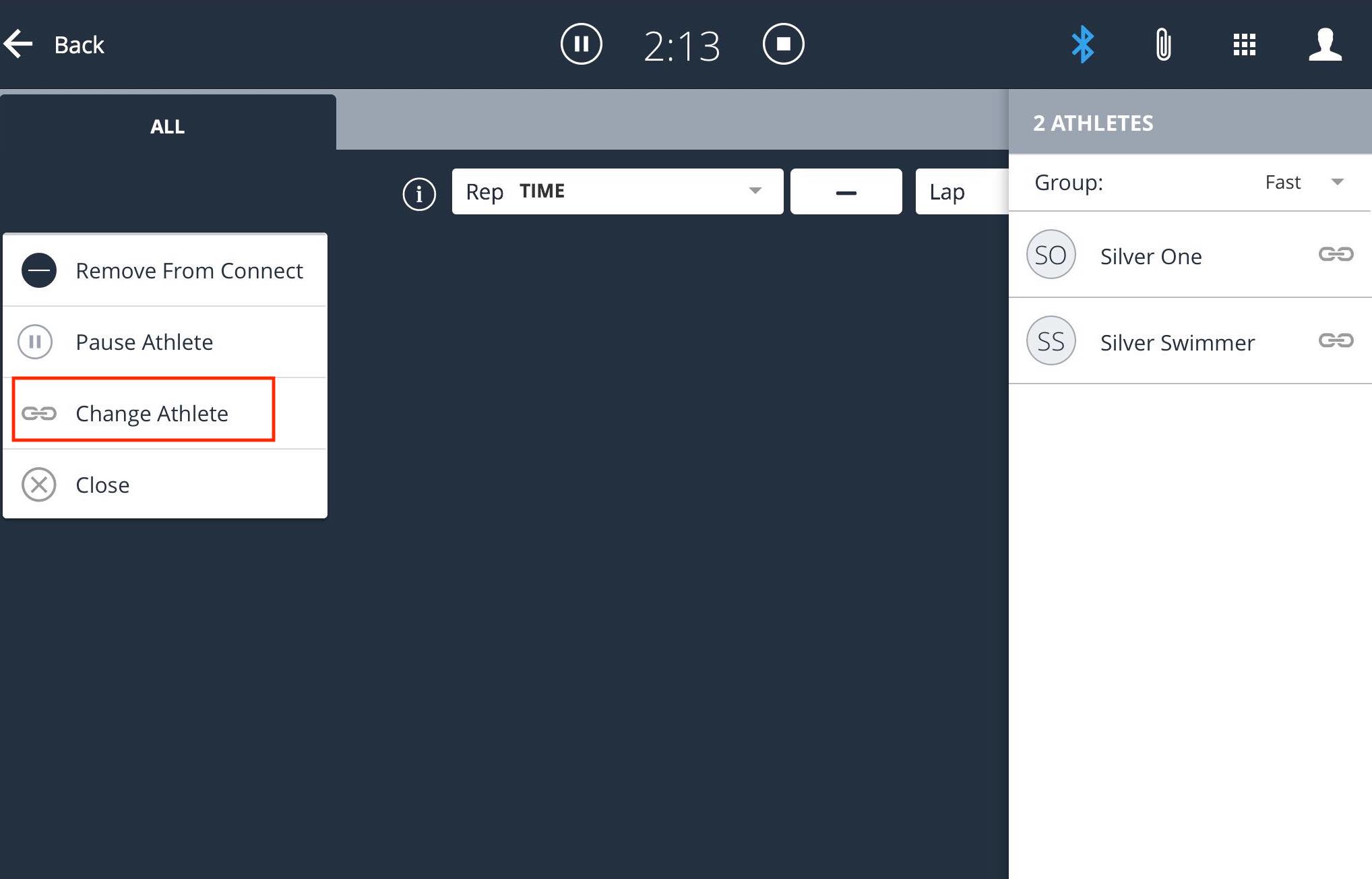 You can also remove an athlete by tapping Remove from Connect, and then add new swimmer by tapping on the + icon