You can leave any Team at any time from your account settings. Let's go through the steps together and show you how.
To leave a team:
You can only manage your account settings and permission (including leaving a team) from the web app on your laptop/computer.
Step 1: log in to the TritonWear app from a browser on your laptop or computer.
Step 2: Then, click the menu in the top left corner and select Settings.
Step 3: Inside Settings, select User Permissions from the left side menu to open the page below.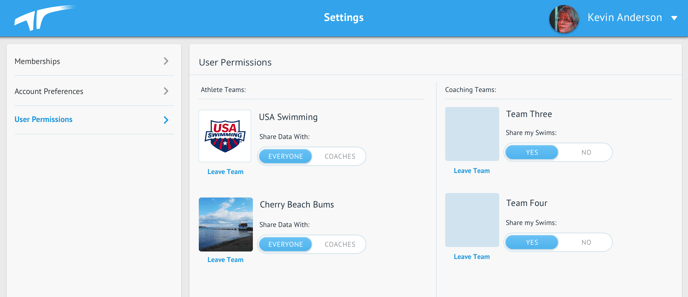 Here you will see all your current team memberships and some Privacy options.
Step 4: Below each team, you will see an option for Leave Team. Click on that and then confirm you want to leave the team.