Some activities don't need to be captured (like treading or on-deck work). You can pause the workout for 1 person or all.
If swimmers are participating in an activity that doesn't need to be tracked, you can press the pause button in TritonWear Live. This will stop the unit from recording metrics until you press the play button to resume. There are several ways to pause a workout, to allow you to pause the entire workout, a specific group, or an individual athlete.
To pause all athletes at once:
Press the pause in the navigation bar at the top of the screen. To start collecting data again, press the play button in the same place.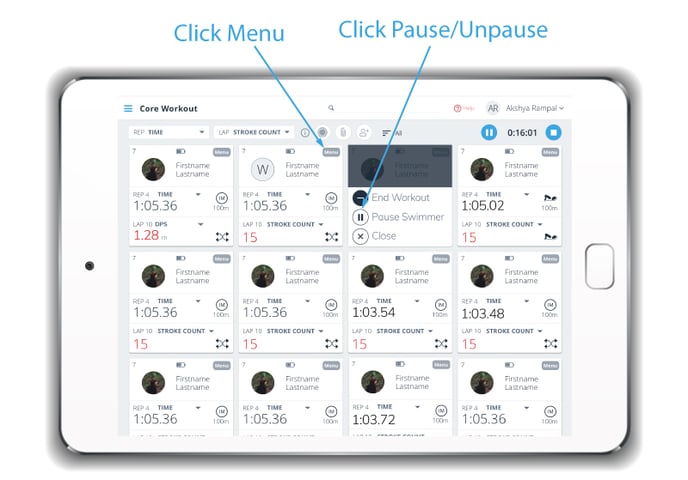 To pause an individual athlete:
In the tile view, press the Menu button in the athlete's tile. In the menu that shows up, choose Pause Swimmer. To resume collecting data for that athlete, press the play button on the tile.