We heard you, many have asked to receive text messages for workout notifications, and we agreed it was a priority! As of today, every user, athletes and coaches alike, can opt to receive workout SMS notifications into TritonWear Insights settings page. Update your settings now:
Go to your settings page by Select profiles and preferences after clicking on your name in the upper right corner
Select your country code from the drop down - start typing to search
Enter your mobile number and click save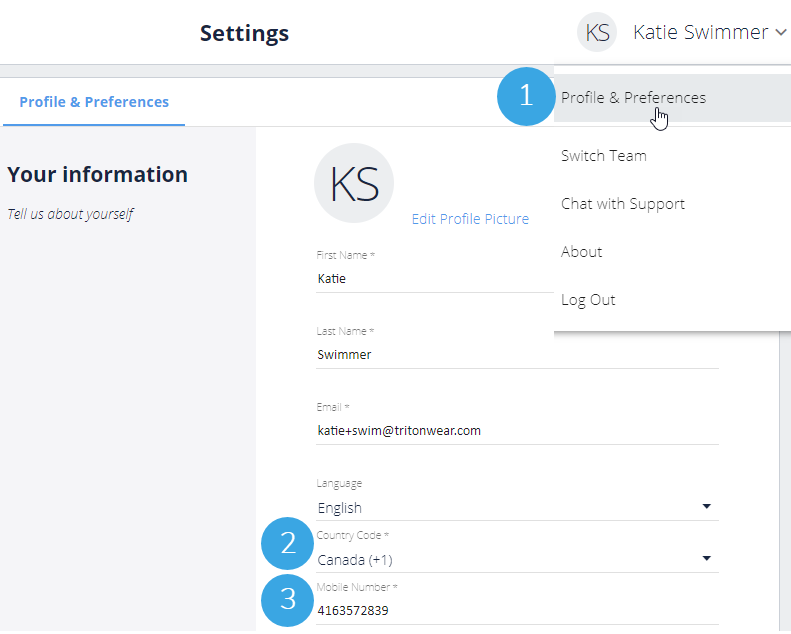 After your mobile number has been verified, scroll to the bottom of the settings page and turn on either email or SMS workout notifications, or both!

Now, every time a workout is complete, you'll receive your notification as you selected. Learn more about managing your data with TritonWear Insights.