You can manually add workouts which were completed without using the Triton unit.
To add workout as a coach:
Go to the Load Monitoring page OR See All Workouts page on TritonWear Insights
Click Add Workout
Select athlete(s) who completed the workout
Enter date, start time and end time
Select workout type (Pool swim, Open water swim, Dryland training, Weight training, Running, Cycling or Other) and click Save
*If you select pool swim, enter pool length and distance swum. Distance units matches pool length units. Distance will be added in yards only if pool length is SCY.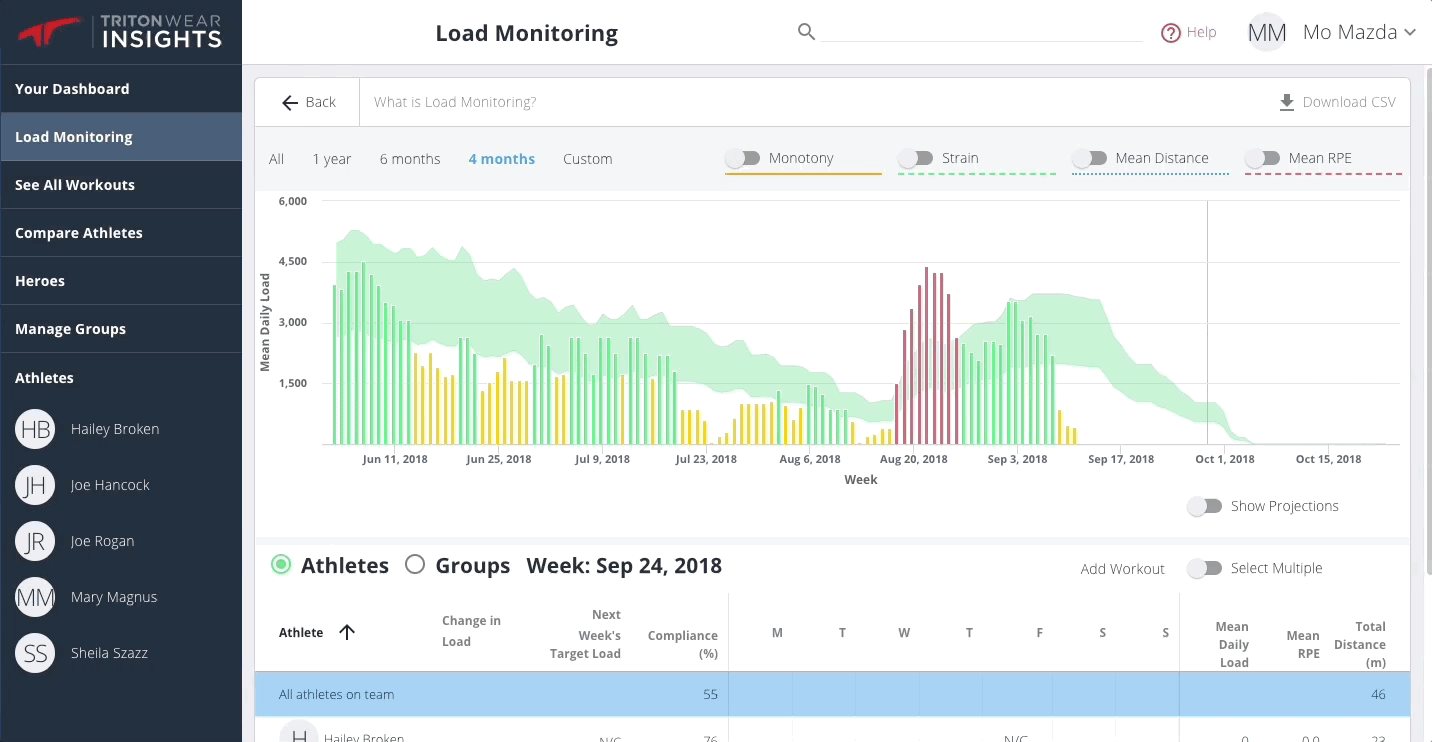 Why add workouts?
Adding workouts allows for better load monitoring. Athletes often cross-train and supplement their swimming program with workouts outside the pool. There may also be instances where an athlete swims in a pool without their Triton units.
Every single workout an athlete performs impacts their fitness and fatigue. By adding workouts, the platform can provide a better estimation of their total loading.
Adding workouts manually also gives you a complete record of workout history for reference.