The Triton Connect and Triton units ship with the latest firmware version. When we update the firmware, we'll notify you by email so you can keep your devices up-to-date.
1. To update the firmware on your devices:You will need the TritonWear Desktop App, which you must download and install for either Windows or Mac, whichever operating system your computer runs on.
2. Install the Desktop app on your Mac or PC (a restart of your computer might be required) and open the app.
3. Enter your login details on the opening screen (this is the same information you use to log in to TritonWear Live and TritonWear Insights). Once logged in, you'll see a list of your purchased Triton units and Triton Connects. Ensure the device you want to update is completely dry, and plug it into your computer with the provided micro-USB cable.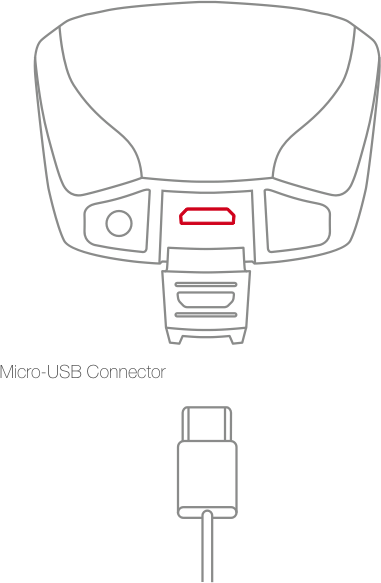 4. Click the "Scan For Devices" button to scan your USB ports for devices. Once the devices have been detected, they will show as connected in the list. Click the Upgrade button to install the latest firmware. The update process should only take about 30 seconds per device. Please wait and DO NOT DISCONNECT the device from the USB cable.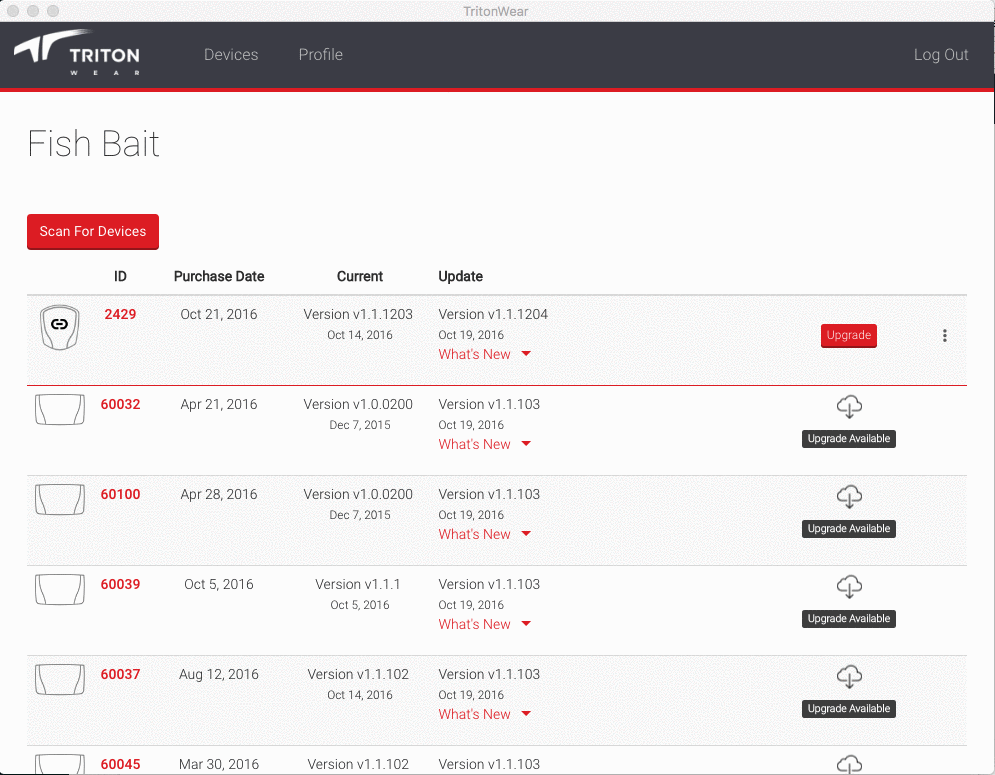 5. Repeat steps 3 and 4 for each device that needs to be updated.
For more information, watch our How To webinar: