First, go to the workout you want to delete. You can do this by clicking on the swimmer in the Athletes list in the left-hand menu and then selecting the workout, or by picking the workout in question from the See All Workouts view.
Once the workout is selected, follow these steps:
Click on the edit icon (pencil) for the workout
Click Delete Workout
Confirm the deletion by clicking the Delete button
Here's a GIF showing you how to delete a workout once you have that workout open.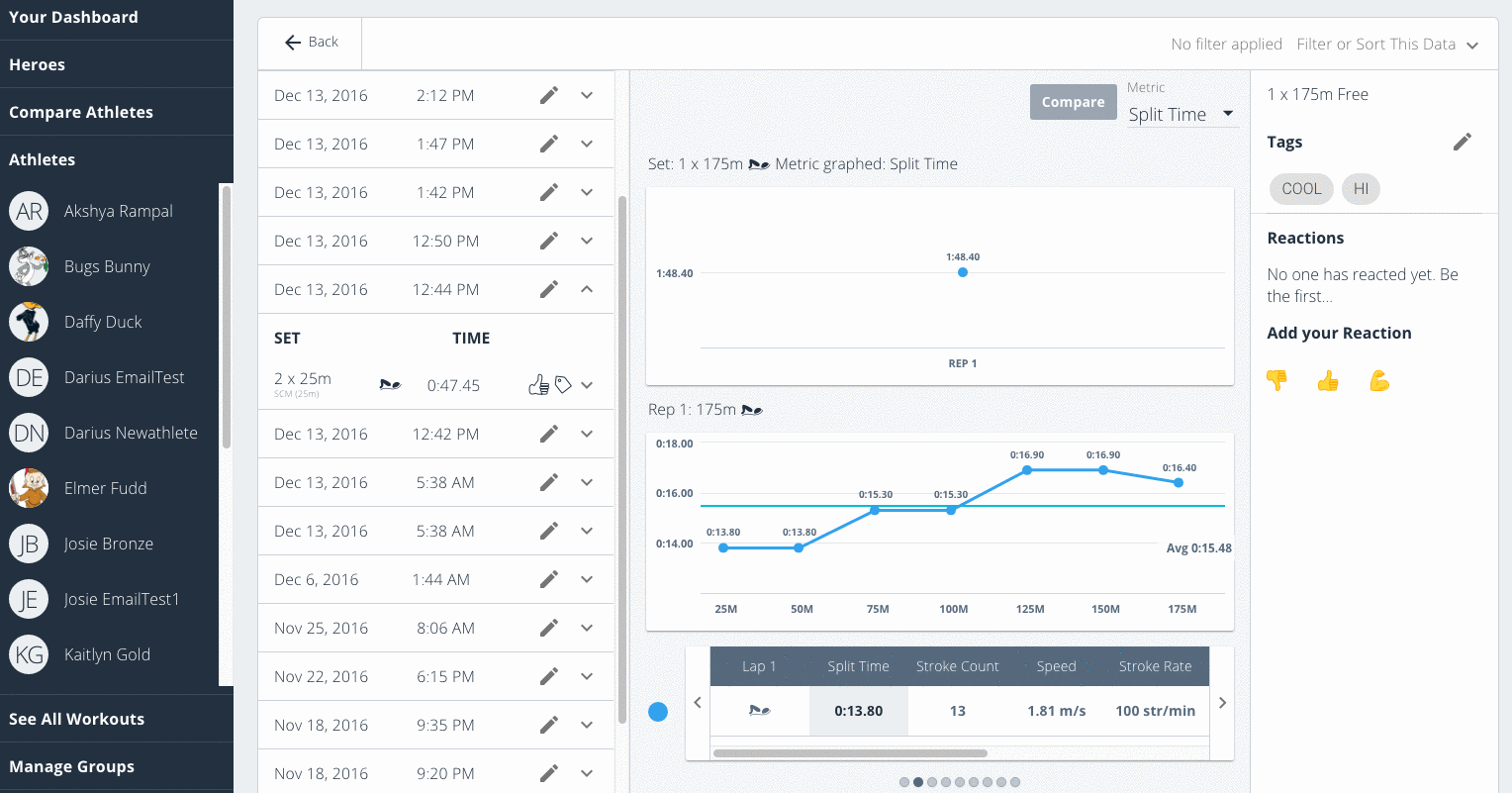 Notes:
The ability to delete a workout is limited to coaches — swimmers can't delete workouts
Once a workout is deleted it is permanently removed from the TritonWear system
Deleting a workout is not possible on mobile phones at this point. Please log in to TritonWear Insights on your computer or tablet to do so.