To reassign a workout, first navigate to the workout in question. You can do this by clicking on the athlete's name in the left menu and then selecting the workout under Workout Results, or by picking the workout in question from the See All Workouts screen.
Once the workout is selected, follow these steps:
Click on the edit icon (pencil) for the workout
Click Assign to different swimmer
Select the new swimmer from the list
Click Next
Confirm the reassignment by clicking the Save button
Here's a GIF showing how to reassign a workout: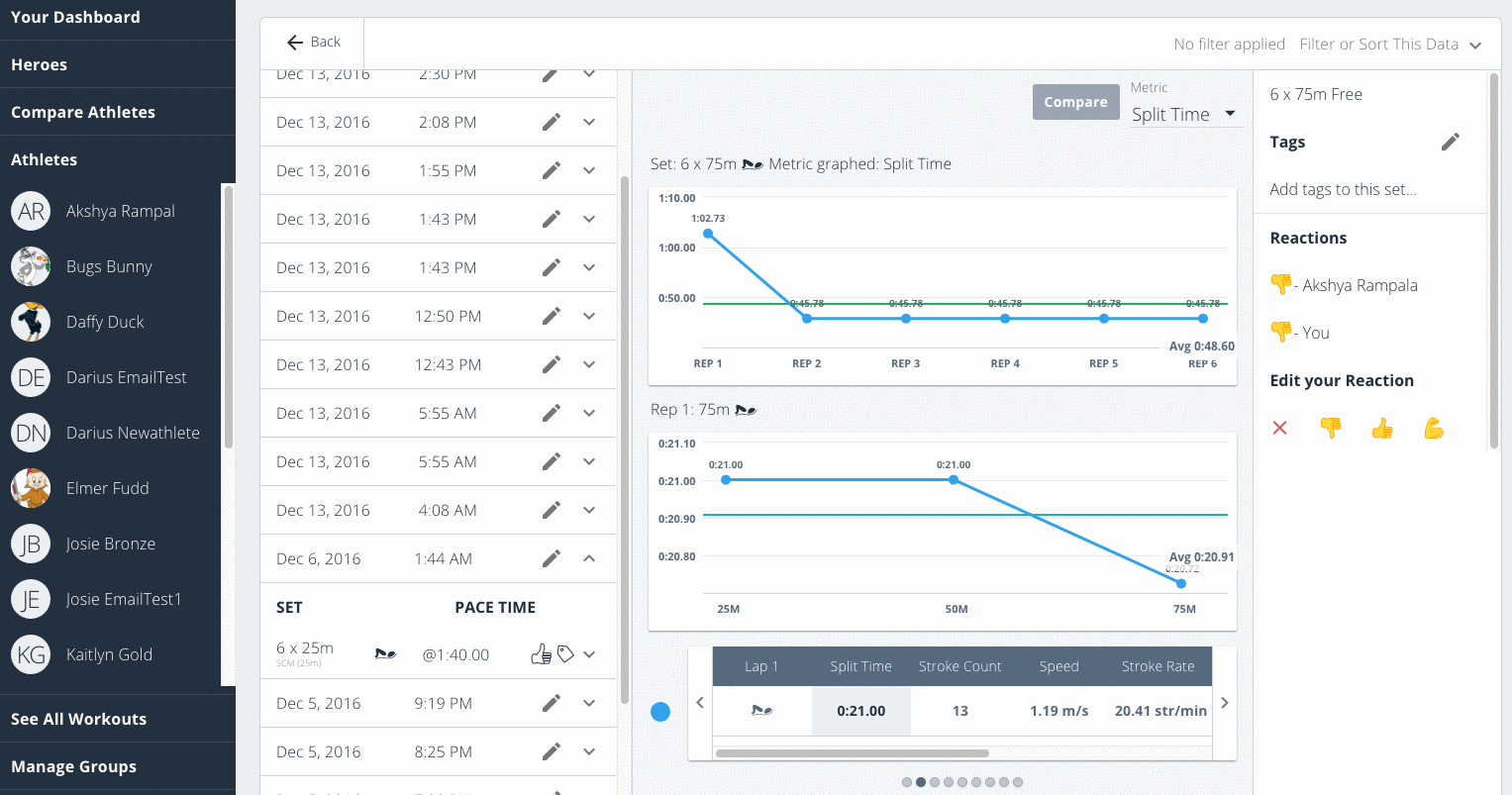 Notes:
The ability to reassign a workout is limited to coaches — swimmers can't reassign workouts
A workout can only be reassigned to swimmers of the same license type (e.g. you cannot reassign a workout from a swimmer with a gold license to a swimmer with a bronze license)
Reassigning a workout is not possible on mobile phones at this point. Please log in to TritonWear Insights on your computer or tablet to do so.