How do I see the total distance an athlete has covered in a workout?
In the left column of an athlete's graph screen, above the sets, you will see the total distance and total number of laps an athlete has completed during that workout.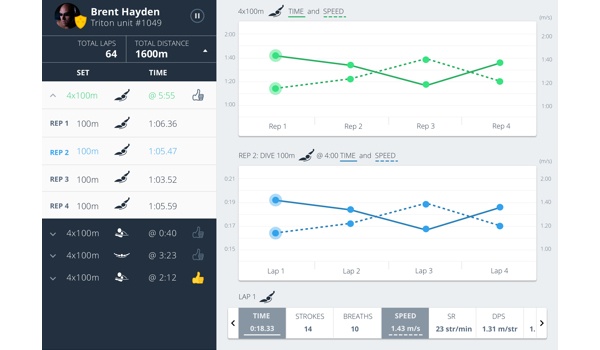 If you press on that section, a dropdown will appear, to show you the distance and lap counts broken down by stroke type.