Get up close and familiar with the latest updates to the TritonWear App and Firmware.
Sept. 2022
Note: Be sure to find out about the mandatory update required before your next workout.
New Intensity with Critical Swim Speed (CSS)
3 new Intensity tabs to enable data-driven seasonal plan iterations
New Triton Score layout, with planned vs actual intensity
All new universal Training Zones, built from world-renowned methodologies
All new AI-driven CSS delivers time in zone today, and for the last 7-30-90 days
Track energy system adaptations with a click - no test sets or lactate strips required
New to Focus
See workout distance for each stroke type
Flip metric cards to see "Today", "My Average" and "Like Me" values
Tap on any metric to see the progress graph below, split by pool distance
Explore Focus over time by stroke type and swim phase
no more RPE - it's workout ratings now 😉
New easier way to rate workouts
See past 7 day average load and your next 7 day target load
Use our Planning Guide to compare to load over time
Heart Rate Integration
Now pairing with Polar Verity Sense Heart Rate monitors
3 new heart rate live and historical metrics (Min, Max, and Average heart rate)
Overlay lap-by-lap pace and heart rate on workout summary graph
See Heart Rate Live every few seconds
New set planned intensity when starting a workout
Live speed and heart rate, coloured-coded by training zone
New athlete cards with 4 independently changeable metrics
Flip the athlete card for a brand new fast data view

See rep distance, time, pace and heart rate, colour-coded by Training Zones

Zoom in on a single athlete card to take over the screen on iPads
Refreshed Live Workout details view
Isolate by stroke type on summary graph
New workout details layout with an easier set and rep
New favourite metrics selection view
Overlay 2 metrics on summary graphs
Utilize "My Average" and "Like Me" in lap by lap detail
Now available on tablet and mobile
New Admin view to manage your entire organization

Add, delete or edit all teams from one screen

Team members split by user type
Sort members how you want to see them
All new way to add and manage team members
New low score highlight to help surface the athletes that need help
Easier teams navigation from home page
Shared vs owned memberships information
Easily add units - just turn them on and scan
Easily assign units to users without knowing their email addresses
Filter units and users by membership sets
Pair and manage Polar Heart Rate devices
New Look
New stroke-type colours
New Navigation
Updated Navigation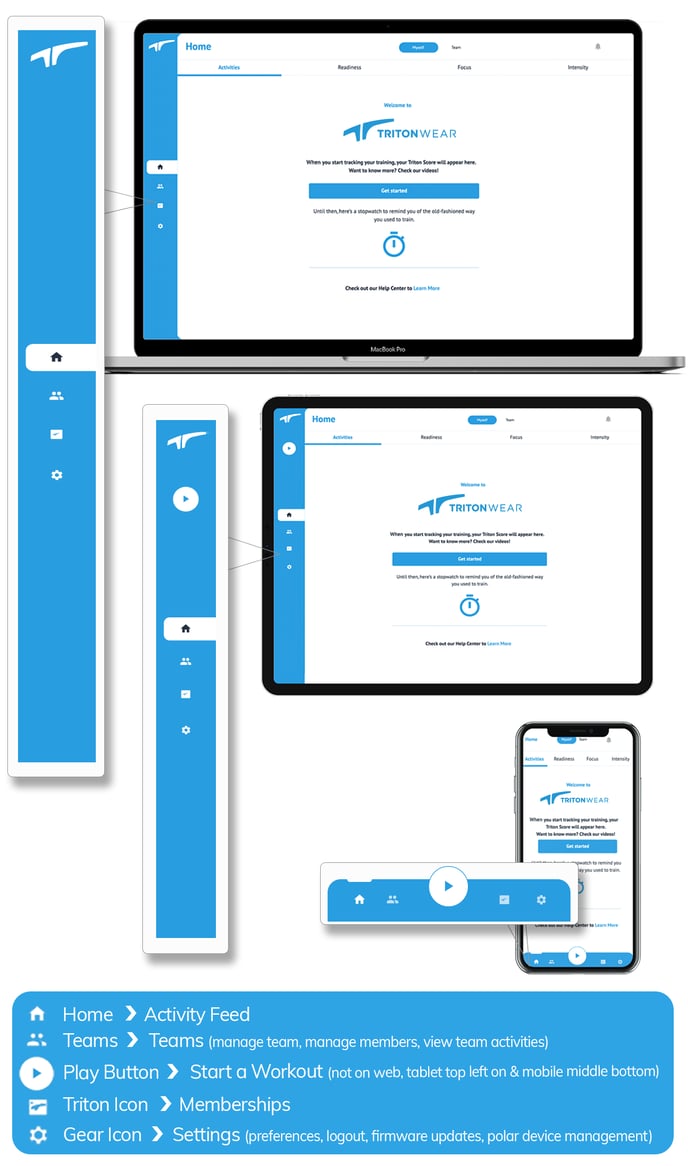 Mandatory Firmware Update
New update (v2.40) to your firmware with many improvements including kick detections and other accuracy as well as a more reliable infrastructure.

More specifically,

Improvements to stroke type detection, particularly for kicks.
Dive start timing detection reimplemented with better accuracy.
Improvements to set accuracy.
Note: This mandatory update will be required before your next workout. Visit the firmware instructions page for more details on how to update.